Emotionally Healthy Discipleship
A Long Obedience in the Same Direction
Wholeheartedness: Busyness, Exhaustion, and Healing the Divided Self
Falling Upward: A Spirituality for the Two Halves of Life
Practicing the Presence of God
It's Just a Phase--So Don't Miss It: Why Every Life Stage of a Kid Matters and at Least 13 Things Your Church Should Do About It
What If Jesus Was Serious About Prayer?
The Emotionally Healthy Church
The Soul of Desire: Discovering the Neuroscience of Longing, Beauty, and Community
Atomic Habits: An Easy & Proven Way to Build Good Habits & Break Bad Ones
Sacred Overlap: Learning to Live Faithfully in the Space Between
Love Wins: A Book About Heaven, Hell, and the Fate of Every Person Who Ever Lived
Hope Quotient: Measure It. Raise It. You'll Never Be the Same.
A Compassionate Call to Counter Culture...
Will the Real Heretics Please Stand Up: A New Look at Today's Evangelical Church in the Light of Early Christianity
A Shepherd Looks at Psalm 23
Can't Hurt Me: Master Your Mind and Defy the Odds
Church Building Elderships
The Simplest Way to Change the World: Biblical Hospitality as a Way of Life
Dustin Willis, Brandon Clements
Steve Corbett, Brian Fikkert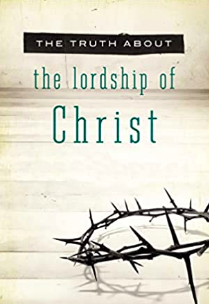 The Truth About the Lordship of Christ
Jim Collins, Morten T. Hansen
The Rhythm of the Christian Life